Home Sweet Home <! EMBED SRC="Watcher.mid" VOLUME="100" HIDDEN="True" AUTOSTART="True">
---
Our house has the usual home settings like living room to lounge in, and dining room to gather. However the most excitement is found in the Family Fun Center on the lower level. It is the core of the operation and our usual hangout.

The room has been set up to include a sitting area to relax in and office space that is also the hub of a small home computer network. The main machine is against the wall; a couple more sit across from it, sharing the monitor and keyboard to conserve space. Network cables snake through the ceiling and branch out to connect computers in the bedrooms above. All tie to the internet through a router and firewall with a speedy DSL connection. The control center opens out to the enclosed sunroom and patio (under the deck) , both of which look out onto our spacious backyard.


backyard view while sitting at the computer. Or, through the sliding glass door to the right, a relaxing diversion can be had in the pool, if the water is warm.


At the other end of the room is the entertainment center, including the well-stocked Music Bar. While only the upper shelves are visible in the picture, they are chuck full from the floor up, with vinyl to the left, CD's to the right, and audio and video tapes in the middle. There is something in those racks to satisfy any musical desire. To accomodate growth and new techology, in Nov 2004 we added furniture to hold the equipment, DVD's and some of the newer CD's that couldn't fit elsewhere.

Keeping track of this always expanding music collection started years ago in a small paper notebook, when I first began to keep a list. It eventually became a computer database and is now stored in an MS Access file. It is updated occasionally, so may not include recent additions.

Close inspection will show an abundance of Genesis related stuff. I will confess they are my all-time favorite band, in particular the Peter Gabriel era. We have been fortunate to attend numerous shows by the exceptional Genesis tribute band The Musical Box from Montreal, as well as The Waiting Room from Rochester.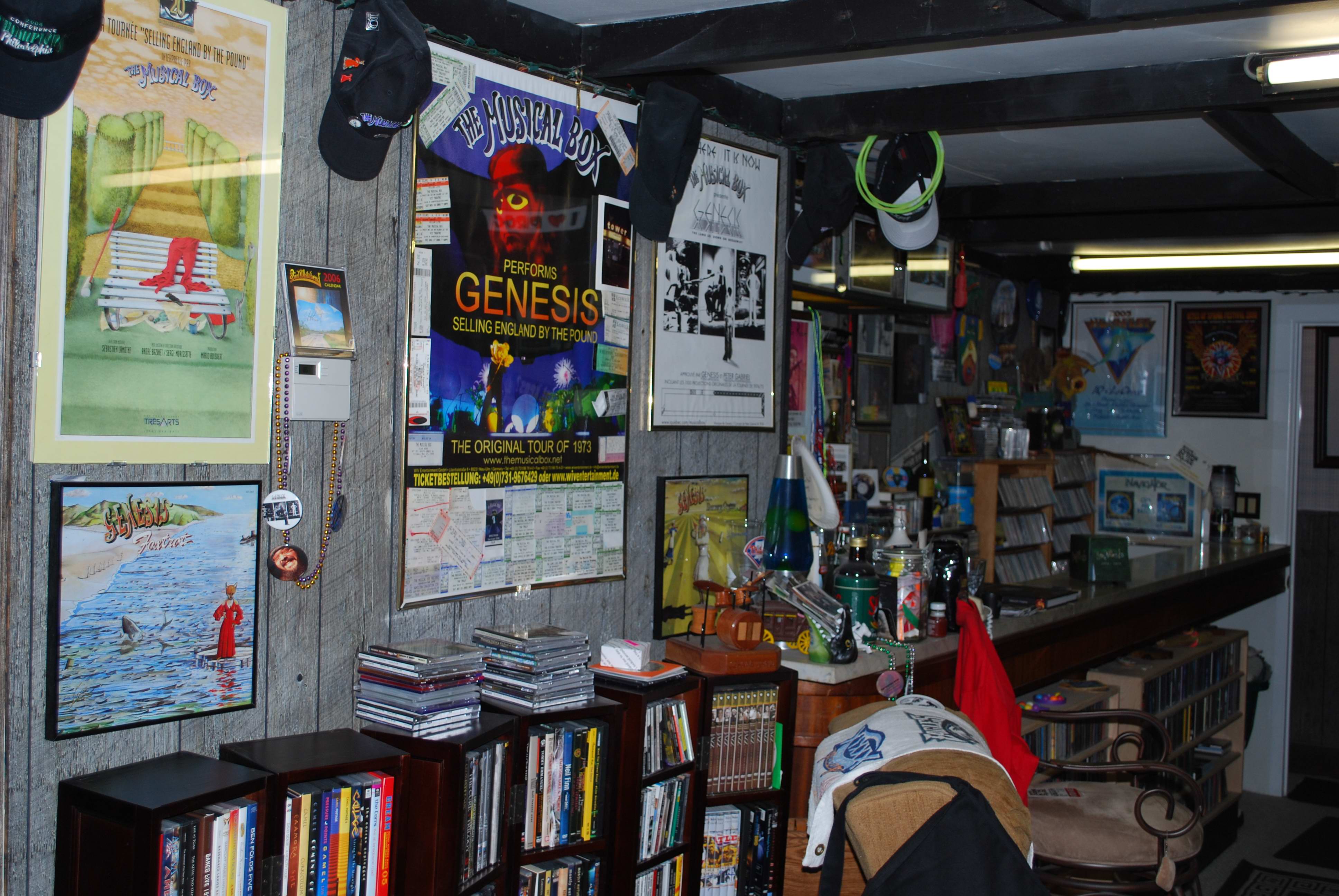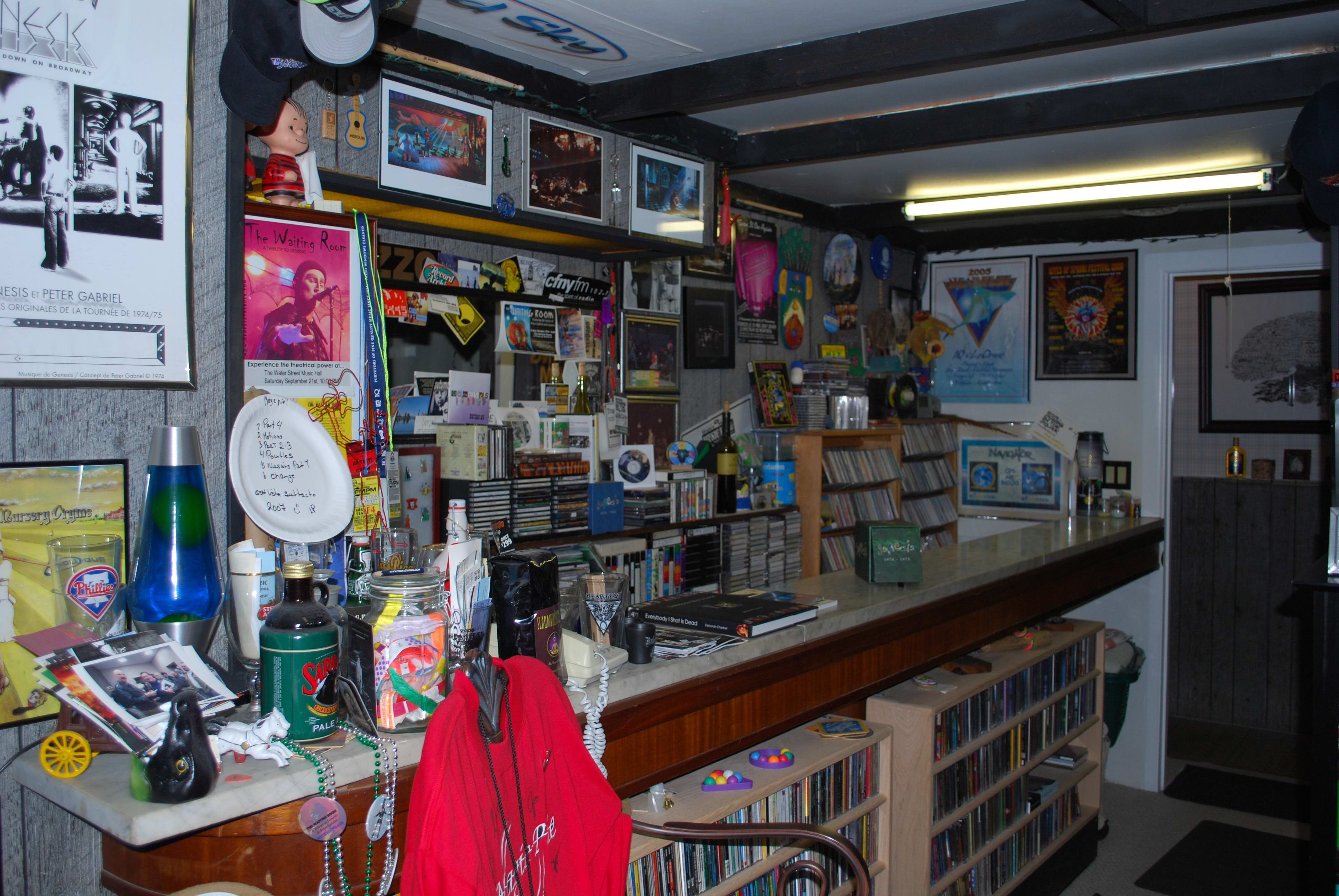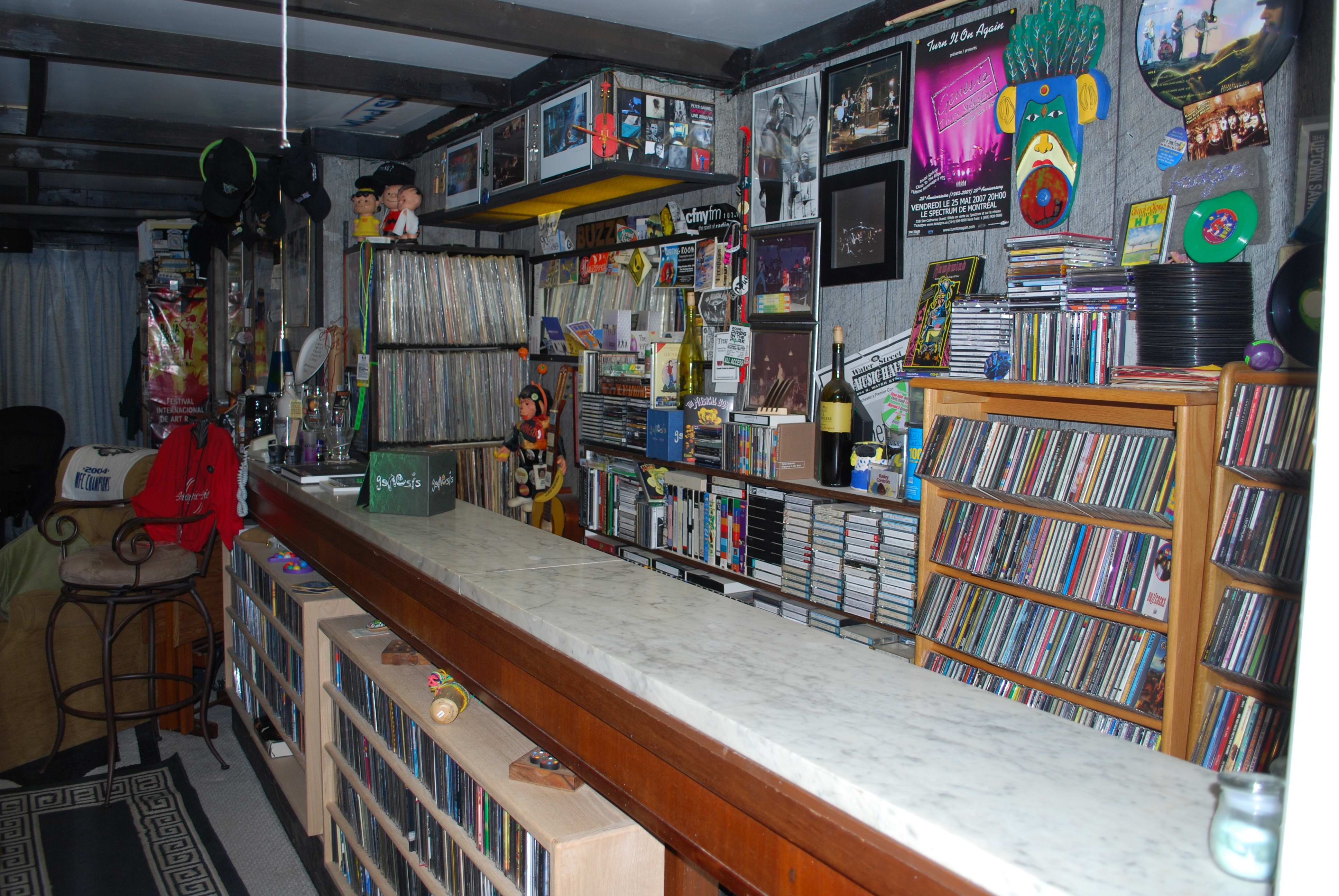 In 2004 we upgraded our entertainment center with a Sony 30" HDTV, DVD Player, Onkyo TXNR801 Receiver, and Klipsch 5.1 surround speakers.

However, don't try to use the 8 track player on the top left as it is not cabled up (yet).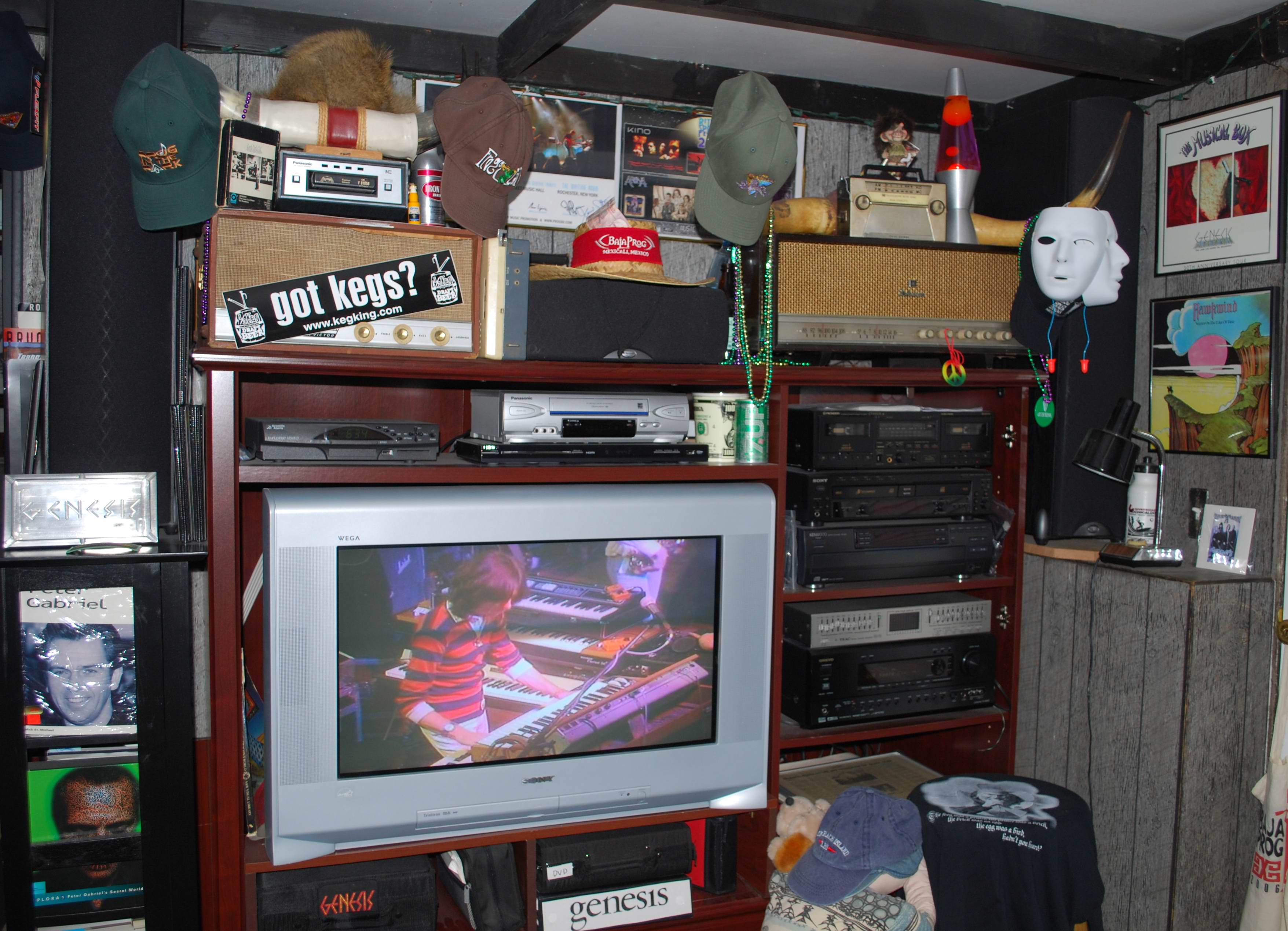 Having all this music at home is certainly satisfying, but to really damage the hearing we like to go out and enjoy live shows occasionally.

.....the beat goes on.....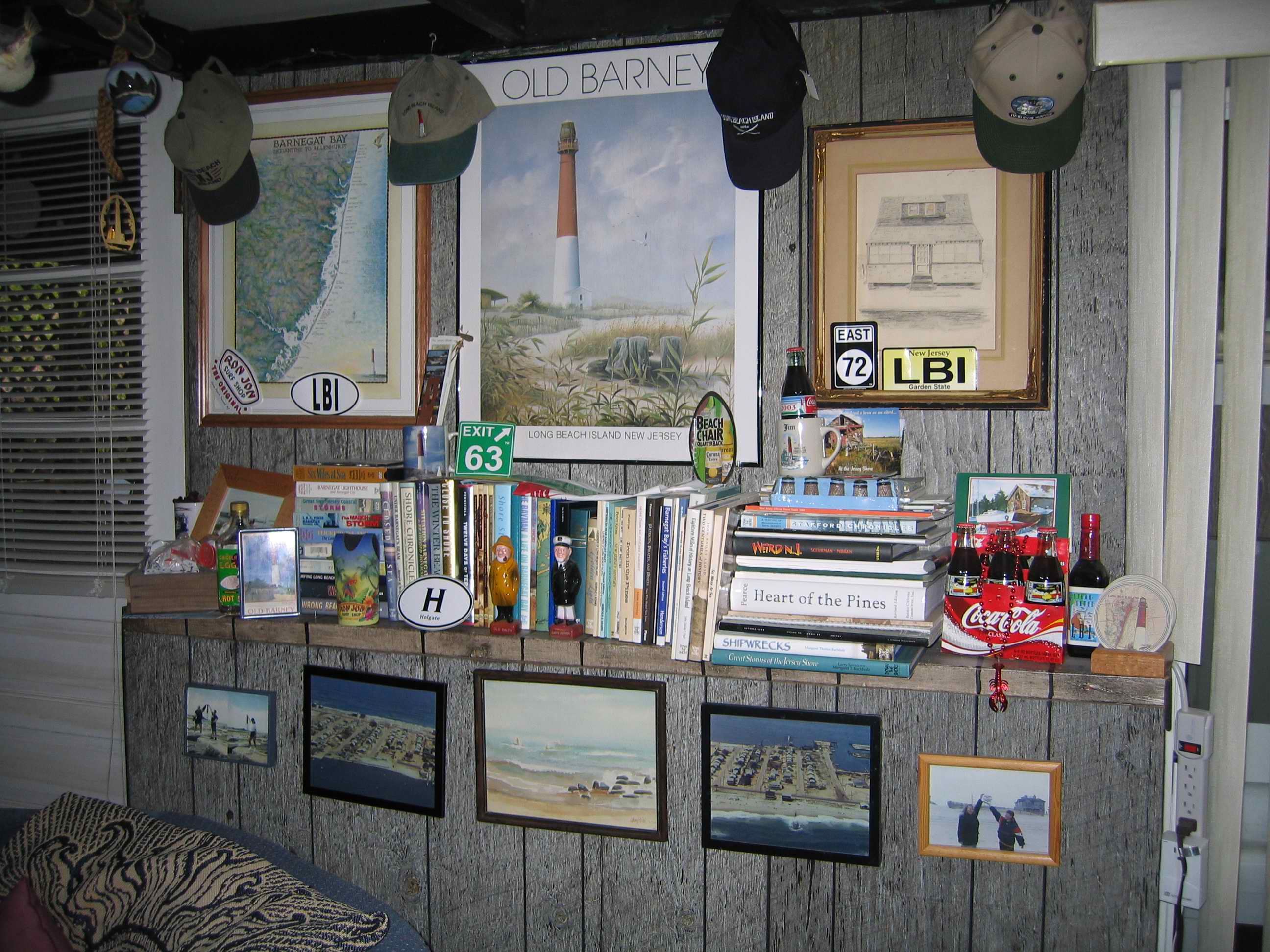 Finally, we reserve some wall space to remind us of the seashore while we're all cozy in Rochester


Return to the Family, Home, or LBI Page