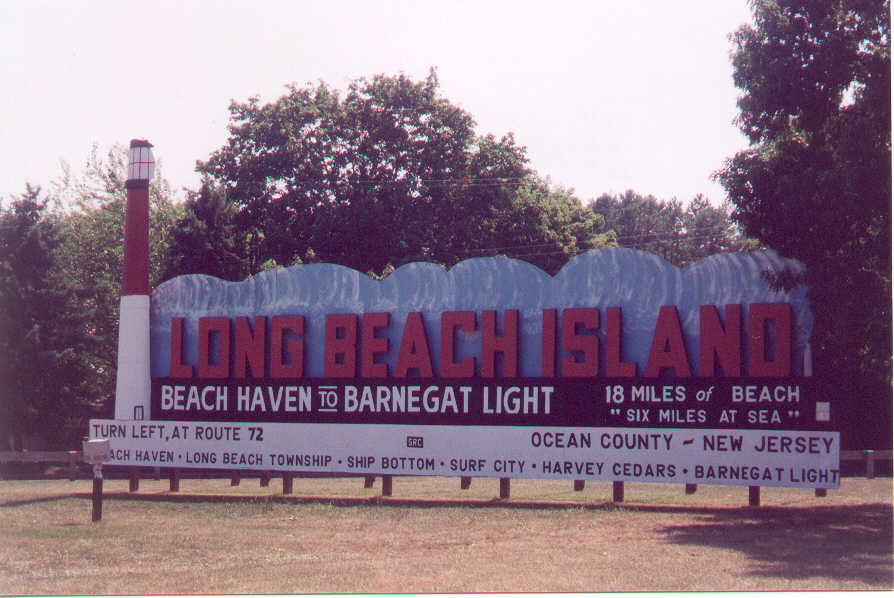 Restored billboard, the last of several that used to be found on routes leading to LBI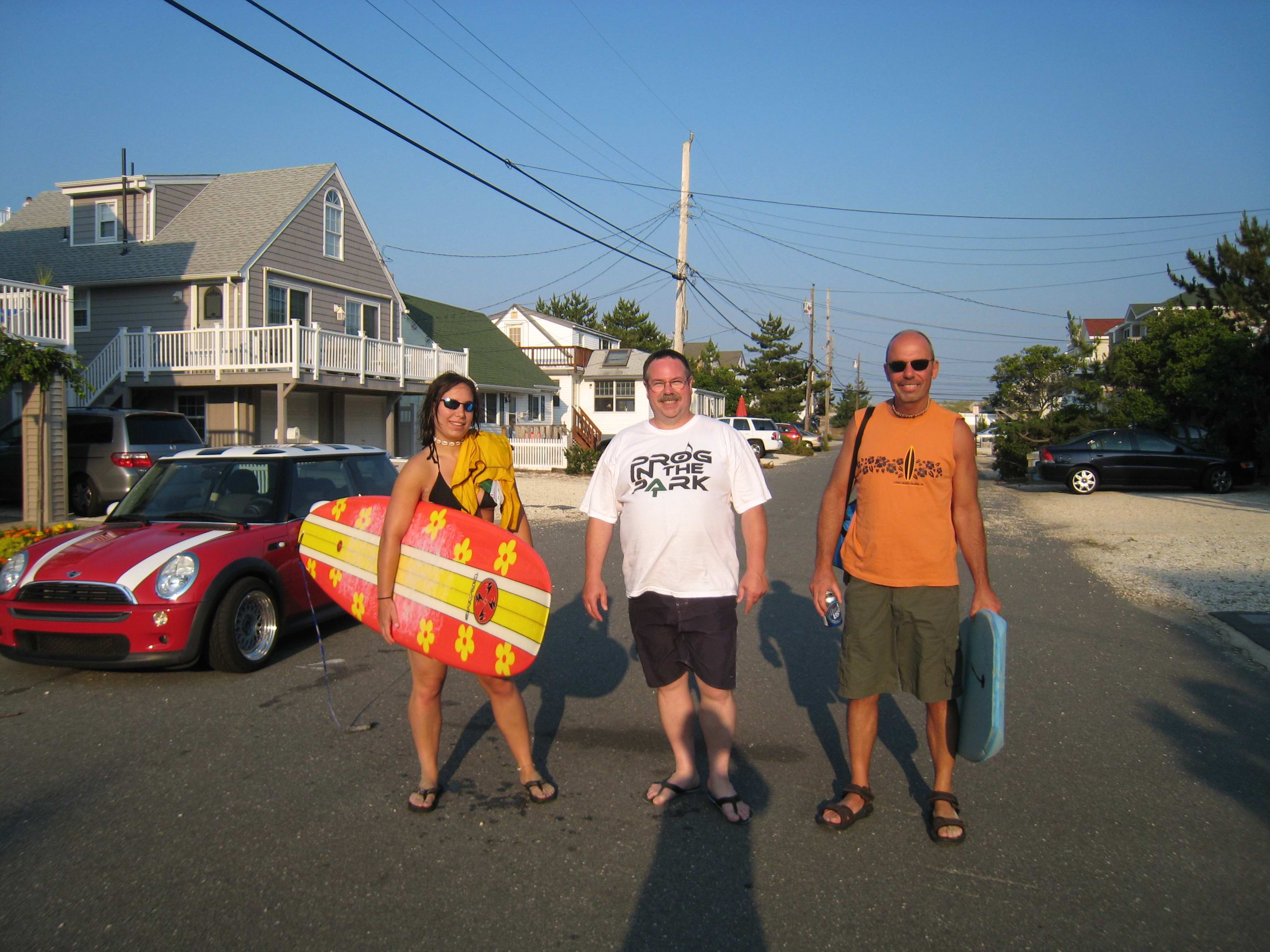 Julie, Jim and Dean walking back from the beach...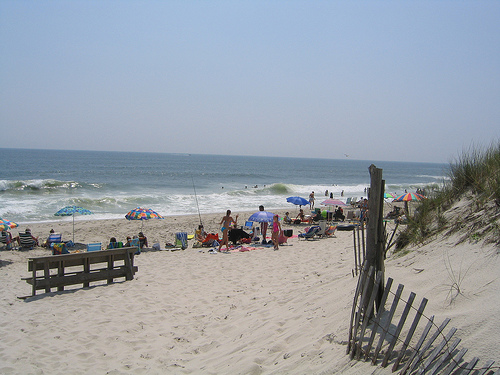 Jacqueline Avenue Beach in Holgate on a sunny summer day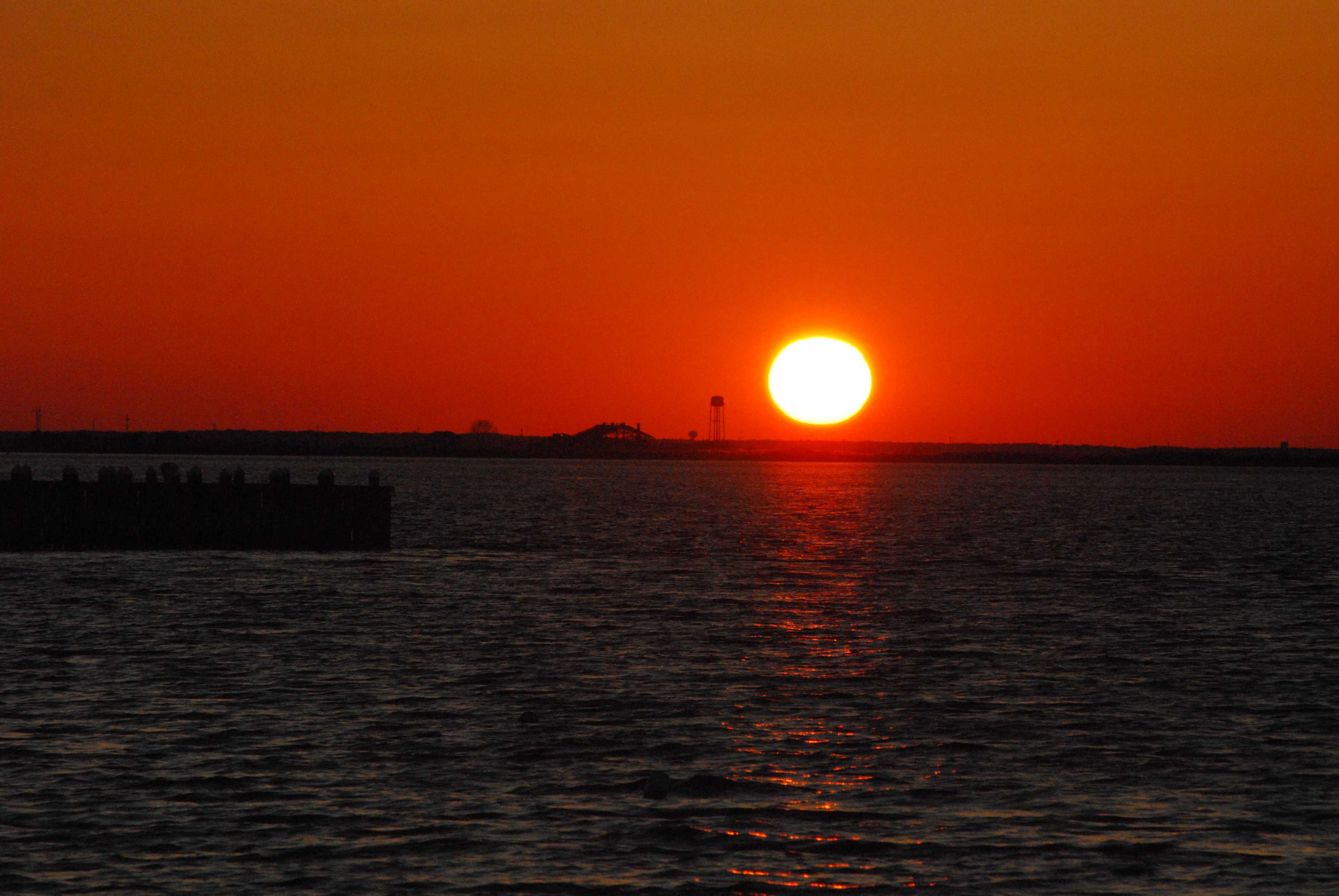 Red sky at night,sunset over the bay

The Lure of Long Beach Island...

An LBI Story

Our House in Holgate, some history

An album of some older family photos.

Dad's Paver at Tuckerton Seaport

Autumn Waves .. .. By The Bay

At the bay another sun sets through the gazebo.

March Storm 1962, Holgate, NJ:
16 Jacqueline .. .. Neighborhood all ajumble
The Beach .. .. USS Monssen

Winter Storm 1992:
Aftermath photos taken by John Mahoney

16 Jacqueline Ave through the years
1940-2001, an old shore house gets older
2001-2003, house gets an Exterior upgrade

Our Most Recent Visits to Holgate:

2003
Ahhhhh, our annual summer Vacation
Labor Day Weekend 2003 pictures and notes
Weekend trip for Work and Fun Oct 2003

2004
Got the water on then had a Spring Fling work party; two weeks later did more Maintenance. Had a house full of fun over Memorial Day Weekend. Finally, August and Vacation time. How about Sue's hat at Showplace Ice Cream!! The Chudyk's came a week later for the first time. Then we had a family Labor Day Weekend, here is a picture. Just after a big storm in late October, it was time to close up. We made a winter visit during Christmas week.

2005
My buddy Dean made his first visit to help me with the water, it was brisk in April. A month later Sue and I had a work weekend. Our neighbor rebuilt his house. In mid-April we noted the progress then again in May. Here's some shots from our first June visit and at the end of June when friends stayed; we went to see The Musical Box in Atlantic City. Then came our August Vacation. Gloomily, after a great summer came the final weekend.

2006
First trip down, turned the water on and did a little kitchen upgrade. Back 2 weeks later to finish the kitchen and stain the deck. In late July went down to LBI with friends and saw Trespass in Phoenixville. August was Vacation time. A long October weekend to close up, came much too quickly.

2007
My buddy Dean joined me again to turn the water on in April. Springtime visits are to get the house ready for the summer. Sue and I went down again in June for another work weekend. We had the Frohm Family visit for the first time in early July. Sue, Jill, a bunch of kids and me came for a week later in July. August gave us a wet, windy vacation. Then Dean and Suzi joined us again for Chowderfest weekend. October, and beach fun is over for another season.

2008
Dean helped to open up, the toilet gave him a bit of grief. Sue and I did chores over Memorial Day weekend; leaving we stopped in Barnegat to check out forest fire damage. Over the Jul 4th holiday, Sue and Jill arranged the yard. A couple weeks later Eirik and his family visited the USA and Holgate from Norway. Our August vacation had a houseful, so we came down alone Labor Day weekend to relax. Jim returned the next friday to see Hurricane Hannah pass by. For Chowderfest had Dean, Suzi and Julie for some late season fun. Over a nearly perfect autumn weekend we sadly closed up until next year.

2009
Over the New Year holidays we stopped to check on the place, not used to seeing snow on the beach. Dean and I went down in April to get the water back on. We used an extended Memorial Day weekend for spring cleaning. Kristin, Jimmy, my brother Billy and his family were there too as family gathered to celebrate Mom's 90th birthday. We were back again with friends for the Jul 4th weekend.